Our Story
In 2004 freelance fashion designer Wendy Morrison accepted a commission to design a rug collection. It was a turning point; the perfect match for her love of colour and pattern, combined with storytelling. It was the start of a design journey that comes from the heart, that puts passion and craftsmanship at the centre of every project, and strives to connect people, places, art, ideas and nature.
Our Aim
Run by husband-and-wife-team Gregor and Wendy Morrison, Wendy Morrison Design aims to create beautiful handcrafted rugs that inspire and spark joy; rugs with longevity that can be passed on from one generation to the next.
Our Artisans
Authentic rug-making demands incredible skill, craftsmanship and attention to detail. We want to protect those skills, to support the artisans who tuft and weave, and bring our designs to life, to explain the history and storytelling behind rug design, and to celebrate and help maintain this centuries-old art.
Since 2012, we have worked with the same Indian manufacturer and artisans who share our desire to create rugs of outstanding quality. We take responsibility for ethical trading seriously and are a proud partner of GoodWeave, a not-for-profit organisation that ensures fair working conditions.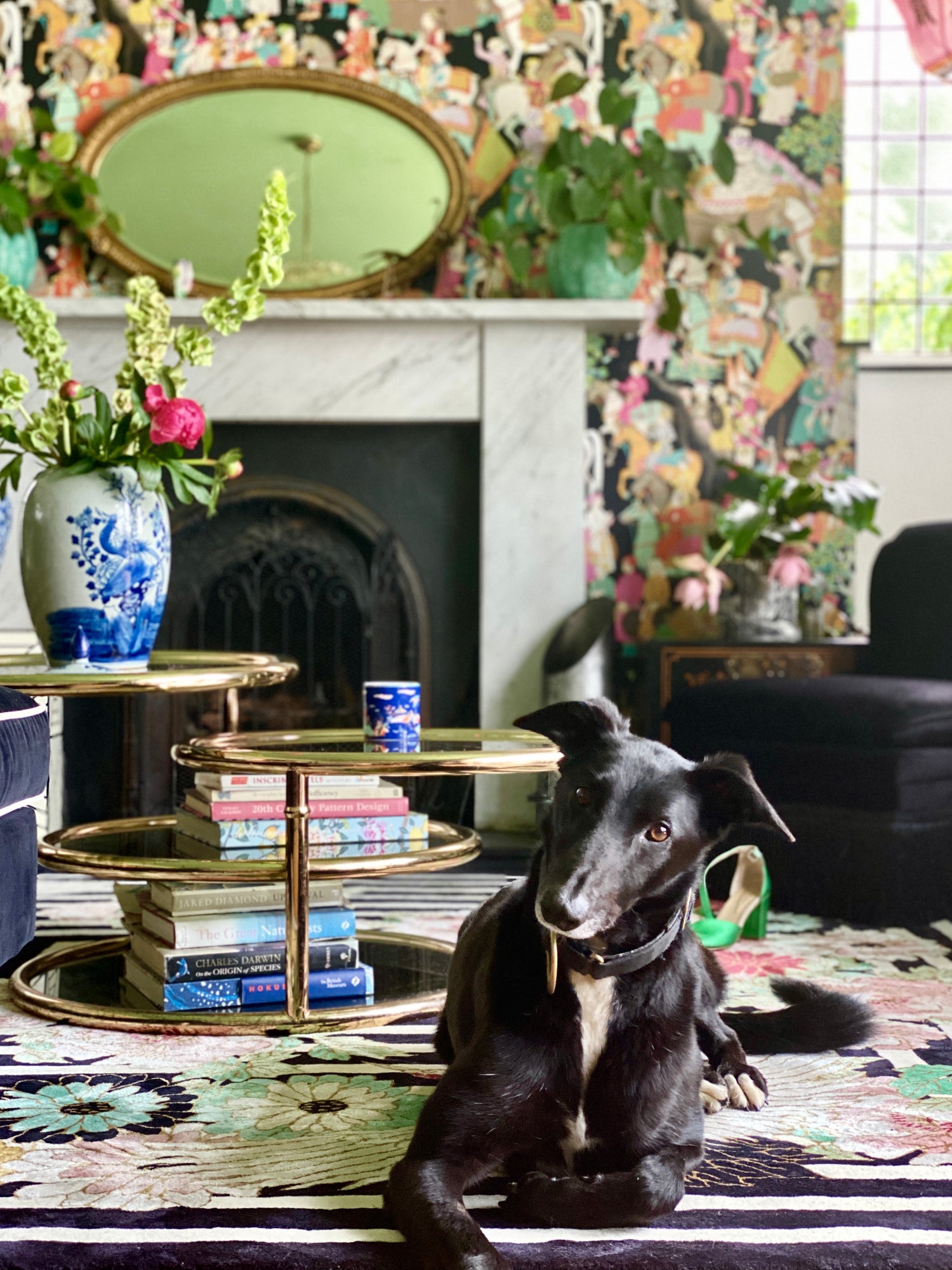 Our Team
Our team has grown over the years, but our vision remains the same. We all believe beautiful design, created with love, honesty, care and attention to detail, enhances and enriches lives. We celebrate craftsmanship and work with people who are as passionate about what they do as we are.
Every member of our team has a key role to play. Wendy Morrison Design would not be the business it is without a shared approach to kindness, collaboration and passion for what we do.
"We are a brand that cares about its products, its makers, its manufacturing process and its customers. We also, quite simply, love beautiful, handcrafted, design."