Our Artisans
Wendy Morrison Design produces hand-tufted rugs, which are made in India, hand-knotted rugs, which are made in Nepal, and hand-embroidered crewel wall hangings, which are made in Kashmir.
Our Passion
One of our passions is to keep traditional crafts alive, to help ensure age-old techniques continue. We use the highest-quality materials and work with the most skilled weavers, tufters and embroiderers, supporting small producers, artisan makers and best working practice.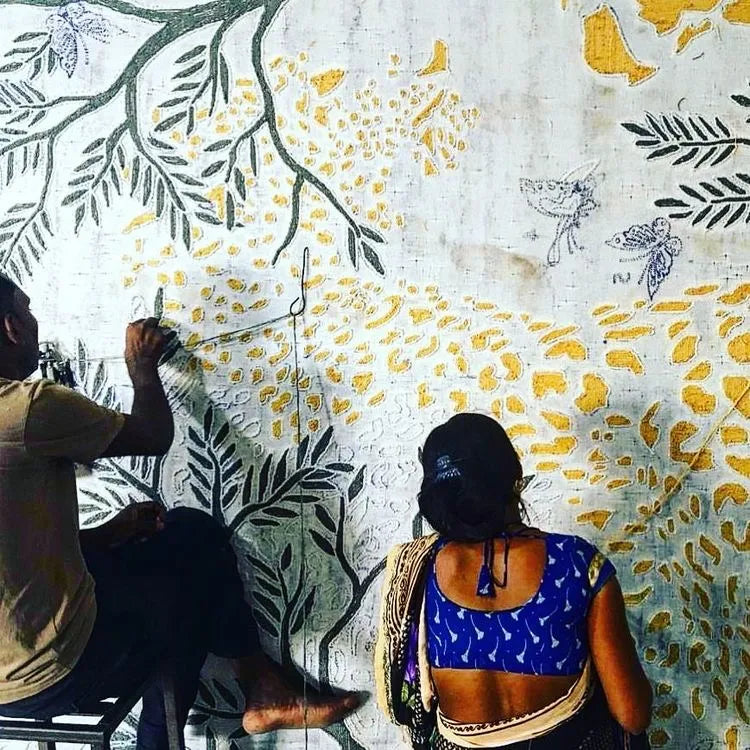 Who we work with
We have worked with the same manufacturer in India since 2012, with a team that shares our desire to continue a centuries-old craft and produce rugs of outstanding beauty and quality. We believe in building relationships – and producing high-quality works of art - that are designed to last.

Producing quality rugs takes time, care and specialist skills. Artisans value their craft and take pride in passing techniques on from one generation to the next, and we are proud to support them. We are also proud to partner with GoodWeave, a not-for-profit organisation dedicated to ending child labour and offering educational opportunities to children in carpet-weaving communities worldwide.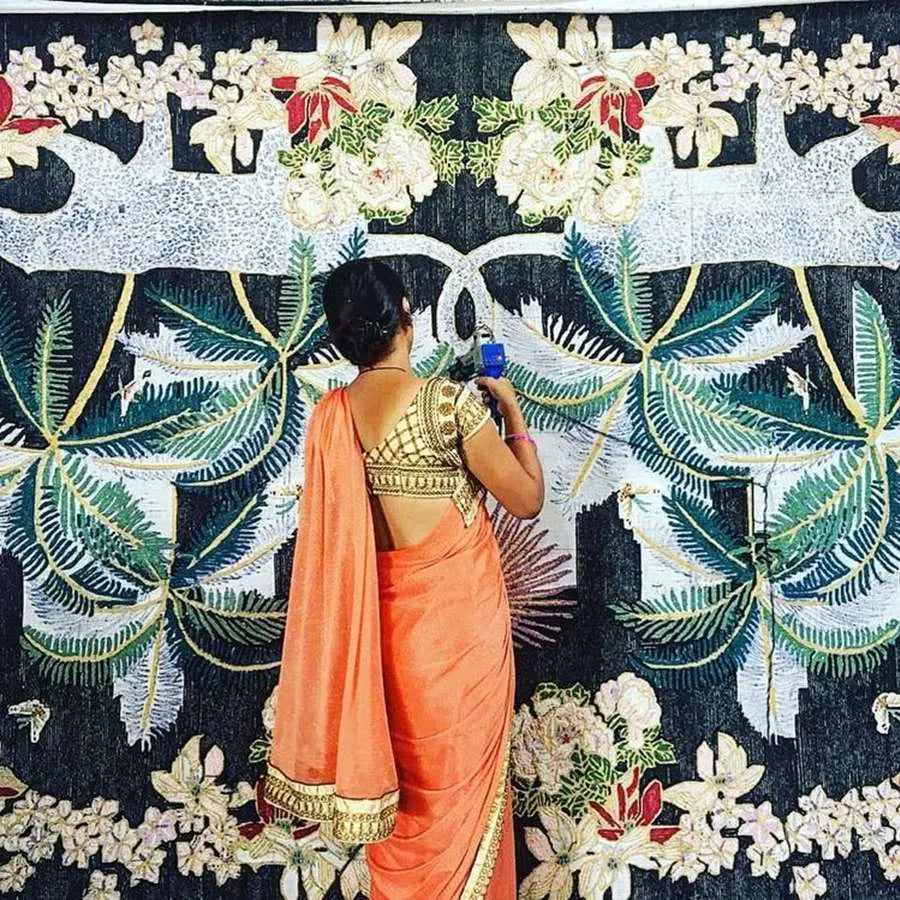 GoodWeave
To be GoodWeave certified, our weavers sign a contract to produce rugs without child or forced labour, and workshops undergo regular unannounced inspections by GoodWeave representatives. As a result, we work with the finest craftspeople and only with GoodWeave Certified manufacturers, and every one of our rugs carries approved GoodWeave certification.
"I'm incredibly passionate about the fair treatment of everyone that takes part in each stage of our rug production process. The GoodWeave Certification ensures that responsibility will always be a core part of our business."